hai kamu2 semua...Assalammualaikum~
hari ni beta nak berbangga diri dengan bercerita tentang sesuatu yang membuat diri beta bangga..
beta pergi showcase Varsity Fanclub!!!! setelah berebut giler and bersesak2 dengan fanatic2 fan mereka yang lain, akhirnya beta dapat view paling depan..huahuahua...berkat badan besar, boley langgar yang berbadan longgar...
longgar??
k ni video yang beta dah upload kat akaun youtube beta..mari usha..
ok fine!!!! beta tipu sebenarnya~~ hahaha~
eh da lama tak layan boyband cam N*sync, BSB, FIVE dulu kan? kan? but now kan dah ada apa nama group korean-comel2-rasa-cam-nak-tampar-je-muka tu kan yang nyanyi
lagu2-pop-and -kau-rasa-nak-join-menari-walaupon-lemak-kau -bergegar-sana-sini kan...ha group ni pon aku tengok ley tahan gak..nak2 lak memang beta cair dah kalau tengok dorang menari...rasa nak ajak diorang join citer Step up 4 and kau yang jadi producer,pengarah and segala apa crew~
mana beta kenal mamat nie? ha ni ha...dalam bas rapid, beta tengok video nih...pastu da seminggu dua dok layan and dengar lagu tuh hari2 dalam bas tapi bila turn lagu
"dunia........yang megah..dengan misi...yang gagah...seia......sekata...sehati....dan sejiwa." arggghhhh cepat2 beta masukkan earphone ni lam tlinga...ok x masuk la sebenarnya tapi letak la kat lubang telinga tuh n pasang volume kuat2....giler benci beta dengar lagu tu bukan sebab penyanyi pompan dia muka cam pramugari but kalo dah dengar hari2 x ke bosan?? ok dah, ni video yang beta tngok lam bas..
saper yang nyanyi lagu nie and dari mana beta dapat tau saper yang nyanyi??
ok kalau beta nak tau menatang apa lagu yang beta suka, beta akan dengar lyric dia betol2 then paste kan dari otak beta ke google and search...ok untuk lagu nie, pe yang beta paham and sempat dengar, lyric dier ader sebut "nobody...nobody..." ha sampai keluar lagu wonder girls masa beta g0ogle...hahhaha...but then berjaya gak cari and 40 kali beta dengar lagu tuh..giler ensem2 mamat2 nih...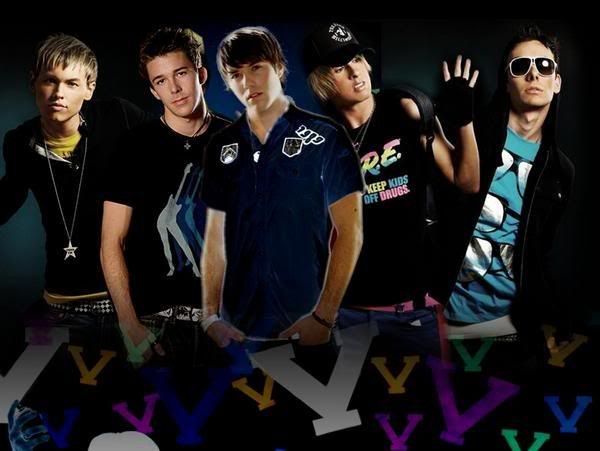 ok dah...beta nak blah dah...banyak korje...bai~~